MSP MODELS
As pressure mounts to increase workforce agility many are seeking to address their contingent workforce strategies. But determining the best strategy and model for you depends on many factors.
Consulting a Managed Service Programme (MSP) provider in the recruitment or contingent workforce space, could help inform your decision. Allowing you to leverage the people, procurement, compliance, data and process expertise built over years of optimising contingent costs, technology and performance. They'll be able to advise you on all the options, best practice and if outsourcing the management of your alternative workforce is for you.
But to give you a head start, here's how a managed service programme works and an overview of the three main models available; Neutral Vendor, Master Vendor and Hybrid.
In their recent Global MSP landscape report Staffing Industry Analysts also noted Contingent RPO, or Direct Sourcing, as an emerging model in its own right.
How does an MSP work?
An MSP typically sees the management of the sourcing, engagement and administration of temporary and other 'non-permanent' resources delivered by an external provider, as part of a contingent workforce programme. This may include all or just some of the contingent working arrangements, including:
Under an MSP service resources can be sourced from a number of vendors but managed through a single, common process to deliver improved efficiencies, better access to talent and an all-round better experience and insight for all stakeholders. They will support up to manage the complex multi-party relationships and internal change management to deliver against sustainable performance objectives.
An MSP provider will always work with you to understand your specific needs, and develop a solution based on best practice, your requirements, goals and ambitions – as well as existing protocols and relationships. They will develop standardised, optimised processes, implement and manage supporting technology and run the day to day management of securing and onboarding contingent talent. They may have physical presence in your offices, use offshoring sites. They may only cover certain functions or geographies. But they will always be focused on securing you the right talent, at the right price.
The key determining factor will always be the primary objectives of your contingent workforce programme.
When deciding which delivery model is right for you, you must consider the type of role/resource you are recruiting/managing against, which falls under two criteria's; criticality and regularity.
The resources of a Managed Service Programme will be sourced from external agencies or vendors and consist of a variety of sourcing structures. The most common MSP models are: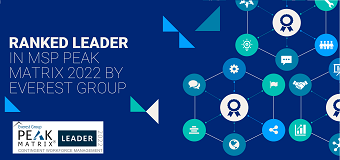 Hays ranked as a leader for its MSP services by Everest Group
Today we announce our leading position in the annual PEAK Matrix for CWM (Contingent Workforce Management)/ MSP (Managed Service Provider) services for 2022 by the Everest Group.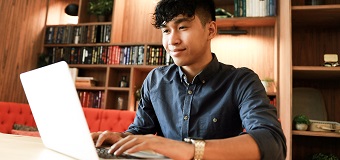 The rise of 'temporary talent': Managing your contingent workforce
With 70% of executives planning to hire more contingent workers in a post-COVID world, leaders must integrate this growing talent network as part of their workforce strategy, or bear the greatest risk of all – being left behind.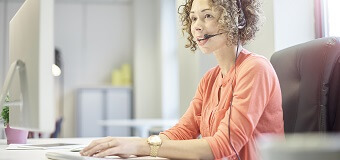 Case study | Telecommunications | MSP


Success in rolling out a multi-country MSP in a complex environment, enabling us to roll out a cost saving strategy that saved £1m in year one.