MANAGED SERVICE PROGRAMME (MSP)

Accelerate your flexible talent strategy with contingent workforce management
To better connect you with the best talent and suppliers and insight, our Managed Service Programmes (MSP) represent the next generation of workforce solutions. Our focus is enabling your organisation to re-imagine your talent supply chain to deliver the right talent, at the right time and cost, regardless of source.
All whilst still delivering the risk mitigation, performance measurement, and cost savings you expect from a traditional Managed Service Provider.
Track performance, spend, compliance and supply chain effectiveness to evolve your talent strategy and drive greater value
Optimise and automate processes to improve hiring manager, worker and supplier experiences and create efficiencies
Improve your organisation's access to skills with new and innovative technology and solutions

MSP page all you need content
All you need to drive results and value in your non-permanent workforce spend
Our Managed Service Programme (MSP) service offers full visibility and control of your contingent workforce and suppliers. This includes all temporary workers, contractors, consultants and resources engaged under a Statement of Work.
All requests, vendors, workers, timesheets and spend are captured, managed and tracked through a single process and technology offering an enterprise level view of all activity.
Every Hays MSP programme is implemented around a proven best practice framework:
Transform your company by improving how they access the skills they need
Transform your company by improving how they access the skills they need
Increase flexible access to talent by optimising your supply chain based on best practice
Improve supplier engagement to drive true partnership and mutual success
Drive more value from spend thanks to increased visibility

Mitigate risks through optimised and tracked processes

Button discover more MSP benefits
Read our frequently asked questions about MSP
What is a Managed Service Programme (MSP)
A Managed Service Programme (MSP) is a service, where a recruitment outsourcing business assumes primary responsibility for the management of sourcing, engagement and administration of temporary, contract and other non-permanent workers.
What is a Vendor Management System (VMS)
It is the technology which supports and automates the processes of an MSP programme from request to invoicing.
What different MSP models are available
The most common MSP models are: Master Vendor MSP, Neutral Vendor MSP and the Hybrid MSP.
Get the total talent picture
To truly get the right talent, at right time and price for your organisation you should consider taking things one step further with a Total Talent Solution.

Enhance your MSP with Direct Sourcing
Find our how we can help you build your employee brand.


Start your path to a more agile workforce
To discuss how we could help your organisation thrive get in touch.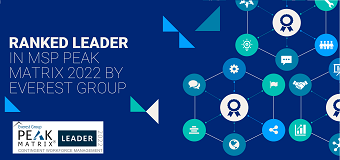 Hays ranked as a leader for its MSP services by Everest Group
Today we announce our leading position in the annual PEAK Matrix for CWM (Contingent Workforce Management)/ MSP (Managed Service Provider) services for 2022 by the Everest Group.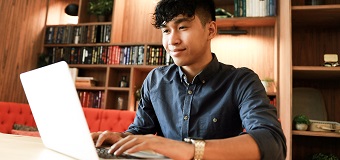 The rise of 'temporary talent': Managing your contingent workforce
With 70% of executives planning to hire more contingent workers in a post-COVID world, leaders must integrate this growing talent network as part of their workforce strategy, or bear the greatest risk of all – being left behind.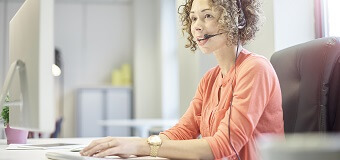 Case study | Telecommunications | MSP


Success in rolling out a multi-country MSP in a complex environment, enabling us to roll out a cost saving strategy that saved £1m in year one.