Why Hays MSP full page 1st block
DLACZEGO HAYS TALENT SOLUTIONS?
Mamy wyjatkowa mozliwosc, by sluzyc rada w wielu aspektach, poniewaz sami jestesmy globalnym dostawca uslug zewnetrznych, firma poszukujaca pracowników, dostawca VMS i duzym pracodawca. Ludzie czesto pytaja, skad bierze sie nasza pewnosc, ze nasze uslugi sa w pelni obiektywne. Dla nas odpowiedz jest prosta. Oferujemy programy MSP od 1994 r. i obecnie co tydzien zarzadzamy dziesiatkami tysiecy zasobów na rzecz organizacji z calego swiata. Nie byloby nas dzis tutaj, gdybysmy nie wyposazali naszych klientów w najlepsze rozwiazania.
Znajomosc rynku oraz doswiadczenie jako najwiekszej na swiecie specjalistycznej firmy rekrutacyjnej w polaczeniu z infrastruktura oznaczaja, ze mamy wyjatkowa mozliwosc, by sluzyc Ci wsparciem, niezaleznie od zakresu i miejsca dzialan, od uslug lokalnych po porozumienia wielonarodowe i regionalne.
Turning great strategy into great performance
You don't want a new Manged Service provider. You want better outcomes than you're getting today. Delivered quickly.
We provide that by concentrating resources on what matters most- supporting your stakeholders to get the talent they need, in the right place for the right price. For example, we don't just train our implementation team in change. We educate all our employees about our change methodology.
Our experience, market insights, and process rigour make our experts your agents of change, delivering the agility, innovation and expertise you need to respond to the market.
Delivering results and peace of mind in a risky world
Proven, repeatable process. It may not sound exciting or inspiring, but this discipline and attention to detail is fundamental if you want your organisation to thrive.
Our global experience and network of local offices around the world means we're able to fulfil your global talent objectives, without ever losing sight of local complexities.
Every customer journey is underpinned with policies, processes and supporting mechanisms to ensure consistent, optimised, delivery. Our six-stage recruitment framework acts as the foundation of every one of our programmes, to instil service excellence across the full recruitment value chain: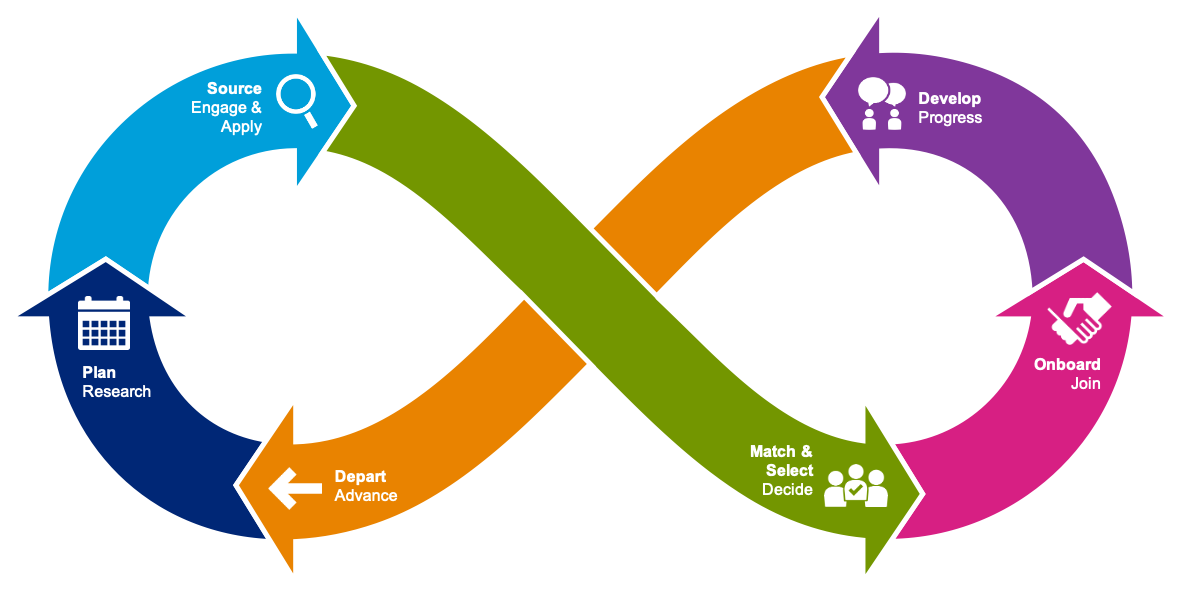 We recognise everyone's reason for contingent workforce process review and MSP journey is different. You may not need support at every step. However, by taking this holistic view, we identify where the real moments that matter to drive your hiring manager and worker satisfaction scores. And to ultimately deliver the results that drive performance.
Find the best MSP provider for your needs
Get an inside look at how to identify, and ultimately select, the MSP solution that best aligns with your specific requirements and budget.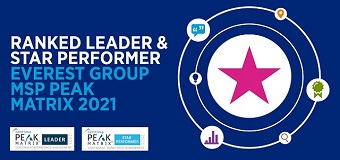 Ranked as a leader for our MSP services by Everest Group
We announce our leading position in the annual PEAK Matrix for CWM (Contingent Workforce Management)/ MSP (Managed Service Provider) services for 2021 by the Everest Group.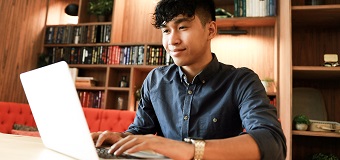 The rise of 'temporary talent': Managing your contingent workforce
With 70% of executives planning to hire more contingent workers in a post-COVID world, leaders must integrate this growing talent network as part of their workforce strategy, or bear the greatest risk of all – being left behind.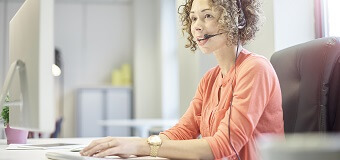 Case study | Telecommunications | MSP


Success in rolling out a multi-country MSP in a complex environment, enabling us to roll out a cost saving strategy that saved £1m in year one.