BUILD YOUR EMPLOYER REPUTATION WITH DIRECT SOURCING

Enhance your MSP or RPO with our Direct Sourcing service helps to attract workers without the use of agencies to build your employer brand in the long-term while improving your access to skills from day one.
A driver for bottom-line improvements
What's the number one source of competitive advantage? Access to engaged, empowered workers. But when any one interaction can undermine your organisation's reputation, you need a sourcing process that doesn't just find you the right talent at the right price, but nurtures work-ready engaged pipelines of workers who want to work for your organisation. Direct Sourcing powered by Hays is your answer.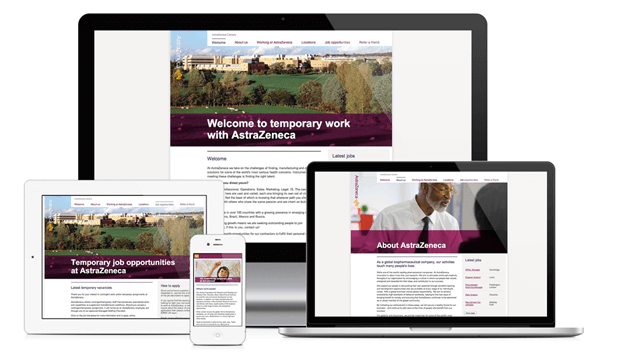 ---
Find and nurture top talent now and keep them engaged for the future
Direct Sourcing increases awareness of your Employer Value Proposition (EVP) and brand. You won't just benefit from direct access to the skills you need today, you'll also realise returns in the future too.

Through a sophisticated mix of strategic partnerships, digital channels, and technology you can access the total talent pool- not just those actively engaging with recruitment agencies.
Boost time to productivity and reduce risks with engaged talent pipelines
Dedicated recruiters working with actively nurtured candidate pools means faster return on your investment. Because sourcing is always on, makes use of previously engaged workers, referrals and other innovative sourcing options- you have workers who are pre-vetted and ready to go to work.
A better experience for everyone
As sourcing, screening and internal customer manager management all runs under your brand, and via one team, you can be sure of a consistently high-quality experience for your workers and hiring managers.
Help budgets go further
This proven approach to talent acquisition delivers substantial cost savings over traditional workforce solutions and recruitment agency supply chains. Lower cost per hire helps your budgets go further, whilst also offering greater scalability.
Frequently asked questions from those looking to build their employer brand with Direct Sourcing
We help businesses build their employer brand every day. Here are just a few questions they come to us with.
What is Direct Sourcing?
Direct Sourcing – sometimes referred to as "RPO for contingent" – is a service where an experienced workforce solutions partner, like us, provides you with a dedicated recruiting team to build a dedicated talent pool using your brand to source workers from.
What are the benefits of Direct Sourcing?
The benefits of direct sourcing are numerous, including:
- shorter time to hire;
- faster time to productivity;
- lower costs than staffing agency sourced workers
- better employer branding;
- smoother onboarding, and;
- more efficient candidate pooling.
How does Direct Sourcing work within a contingent workforce programme?
Your Direct Sourcing provider will work with recruitment marketing experts and your internal marketing and HR or Talent Acquisition teams to increase the breadth of potential candidates through promotion of your employer brand, news, successes, message and EVP.
They will also have a team of sourcers who are actively seeking out people to add to your talent pools through proactive outreach and search efforts.
By employing the latest candidate CRM technology, social media, content marketing techniques and human interaction at the most valuable touchpoints they will actively build and nurture these talent pools.
A solution that delivers for the long-term, not just the length of the contract
You don't just want a new approach to sourcing the right skills for your business. You want better, faster, cheaper access to quality talent. You want to drive business outcomes.
Popular resources direct sourcing
Direct sourcing resources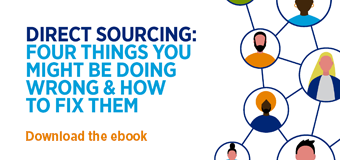 Direct Sourcing: Four things you might be doing wrong & how to fix them
Direct Sourcing has taken the contingent workforce world by storm, but if not optimised properly, the solution might not be what you thought it would be. Are you falling victim to one of these mistakes?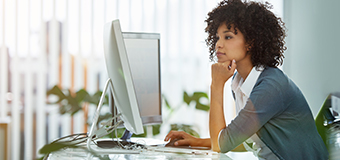 The common themes of the successful, and less successful, Direct Sourcing programs
Direct Sourcing is on an upwards trend. But if it's such a hot topic, then why does everyone have a different definition of it.