RECRUITMENT PROCESS OUTSOURCING (RPO)
La gestion de vos recrutements permanents
Aujourd'hui multi-casquettes, vous endossez les rôles de coach, de dénicheur et de gestionnaire de talents, de formateur et de leader de la culture d'entreprise.
Vous en faites assez comme ça ! Laissez-nous alléger votre charge de travail.
En nous confiant la gestion de vos recrutements permanents, vous vous assurez d'avoir les bons talents disponibles au bon moment. Nous sommes experts en recrutement depuis 1969 et sommes sur le terrain avec nos clients pour leur offrir des solutions spécialisées depuis plus de 20 ans. Alors pourquoi ne pas relever le défi de l'acquisition de talents ensemble ?
Comment fonctionne le RPO ?
Recruitment process outsourcing, ou RPO, signifie que vous transférez une partie ou l'intégralité de vos recrutements permanents à un fournisseur externe.
Nous faisons partie intégrante de votre équipe. Nous travaillons avec vos collaborateurs, sous votre marque, immergés dans votre culture d'entreprise, afin de gérer le recrutement de vos talents. Nous vous offrons tous les avantages et l'expertise d'une entreprise dont la seule activité est d'avoir accès aux meilleurs collaborateurs.
Enfin, nous pouvons intervenir sur tout ou partie du cycle du recrutement, en vous offrant le soutien dont vous avez besoin, quand vous en avez besoin.
Expert talent delivery with employer value proposition (EVP) and employer brand development to address sourcing challenges
More scalable and cost-effective delivery to provide complete flexibility
Risk mitigation through background checks and verification
Process efficiency through best practice technology enabled process implementation
Read our frequently asked questions about RPO
What is Recruitment Process Outsourcing (RPO)
Recruitment Process Outsourcing (RPO) is where all, or part, of your recruitment activities are outsourced to an external provider. This sees them act as an extension of your internal recruitment department for all or some of your jobs, typically based on site with you and working under your brand.
How to select the right RPO solution for my organisation?
Every organisation's journey to externalising their resourcing is different, and no solution ever looks the same. There are seven key areas you'll need to review to help you decide what is best for you and your organisation; Objectives, geography, types of resources, process, delivery methods, technology and pricing structure.

Consider the essentials
Emerging growth, or resource constrained, organisations that want to quickly implement a recruiting programme can choose "RPO Essentials", a pre-configured solution that offers many of the same benefits but with a lower total cost of deployment and ownership.
This turnkey solution delivers an agile, scalable recruiting programme, which is faster to implement and removes the typical resource requirements. 
Access the right tech talent
In this complex world the skills required from tech talent continues to change. This makes it harder than ever to secure the right tech talent your organisation needs.
Our latest offering is more than a recruitment process outsourcing solution, RPO for Tech will enable you to harness our dedicated Technology recruitment expertise, exclusive partnerships, successful processes and market-leading platforms to hire the best tech talent.
Get the total talent picture
To truly get the right talent, at the right time and price for your organisation, you should consider taking things one step further with a Total Talent Solution.
Engage with the next generation of talent
Future-proof your talent pipeline by creating an engaging Early Careers experience to attract recruit and retain the next generation of talent.
Are you ready to start achieving your workforce objectives, faster
To discuss how we could help your organisation thrive.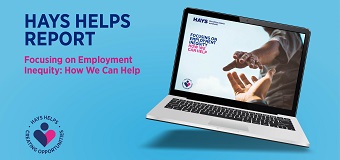 Hays Helps Report - Download your copy
This report 'Focusing on Employment Inequity: How We Can Help' highlights the employability challenges faced by many members of different sectors of society and indicates the areas that can be supported by our Hays Helps actions.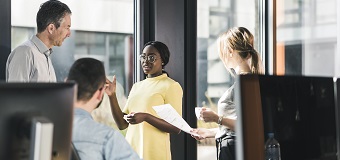 The importance of EVP and the next generation of employees
It is essential companies stand out from the competition when looking to engage new hires. Fail to differentiate yourself and you will not attract the best candidates.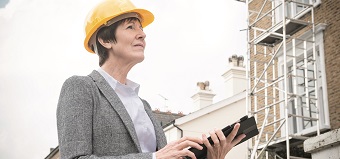 Case study | Manufacturing | RPO


Based on our "Find and Engage" methodology to standardise processes and open channels not previously available.