QUESTIONS FRÉQUEMMENT POSÉES SUR LE RECRUITMENT PROCESS OUTSOURCING (RPO)
Vous avez des questions sur l'externalisation de processus de recrutement ? Lisez toutes les questions fréquemment posées sur le RPO ici :
En quoi consiste les solutions RPO?
Le Recruitment Process Outsourcing (RPO) est un service qui consiste à confier, à une entreprise dédiée à l'externalisation RH, tout ou partie de vos recrutements permanents. Votre prestataire se comporte alors comme un prolongement de votre département recrutement interne pour l'intégralité ou une partie de vos recrutement. Généralement basé sur votre site, il opère au nom et pour le compte de votre entreprise. Un dispositif RPO peut couvrir les domaines suivants :
Planification des effectifs et prévision de recrutement
Recherche de candidats et Recrutement de talents
Présélection, évaluation et validation des candidats
Coordination des entretiens
Gestion des offres d'emploi
Gestion de la conformité des pièces administratives
Recrutement et intégration
Évaluation et reporting
Gestion de votre outil recrutement


Quels sont les bénéfices de ces solutions?
L'externalisation de votre recrutement offre de nombreux avantages : de l'évolutivité, de la flexibilité, des économies de coût, un meilleur accès aux compétences dont vous avez besoin, des processus optimisés pour réduire vos délais de recrutement et une meilleure rétention de vos salariés.
Combien est-ce que ces solutions coûtent?
Il existe trois principales manières de tarifer un RPO : un tarif fixe payé périodiquement, un tarif transactionnel pour chaque embauche ou un mix de deux premières options. La performance du dispositif peut être assujéti à un système de bonus/malus liés à des économies ou à des KPI clés qui auront fait l'objet d'un accord préalable.
Pouvez-vous travailler avec notre outil de gestion de candidatures?
Au fil des années, nous avons travaillé avec un certain nombre d'outils de gestion des candidatures. Nous sommes donc experts dans l'optimisation d'outils RH liés à des prestation RPO. Ce qui nous permet de vous accompagner dans le développement et la gestion de vos recrutements afin de faciliter l'identification, le traitement et la gestion de vos employés.
J'ai uniquement besoin de support ponctuel. Est-ce qu'un dispositif RPO est adapté à mon besoin?
L'un des nombreux avantages du RPO est sa flexibilité. Nous avons notamment développé une solution qui permet aux entreprises de toutes tailles de bénéficier de l'expertise et des avantages du dispositif RPO, et ce, peu importe le volume de recrutements confiés.
Objectives
What are the primary outputs you're looking for from the service? What is the problem you are seeking to resolve?



Geography
How strategically important is the location? Is there sufficient sustained volume of hiring to justify outsourcing? Wil the hiring managers use the service enough?


Types of resources
RPOs can be set up in a way that can support most of your permanent hiring, but sometimes it makes sense to maintain a different delivery model, so its worth considering the different options.
Process
Consider what infrastructure you have in place already and what is the primary driver behind exploring outsourcing.



Delivery model
You must consider the type of role/resource you are recruiting/managing against two criterias; criticality and regularity to help with deciding which delivery model is right for you. You will also want to consider whether you prefer your RPO team onsite or offsite, local, offshore or hybrid.
Technology
This is essential to provide visibility and control of the process which will help scope future decisions. Consider the scope of the project, do you need the same solution globally? Do you want one provider for all to deliver cost and process efficiencies? Who will buy the technology?
Pricing structure
Ensure this is aligned to your most important objective.







How much does an RPO cost?
Unfortunately, there is no easy answer to this question. It depends on the size and scale of the programme and the model used to best meet your objectives. Typically, they'll be able to provide savings compared to your current talent acquisition spend thanks to the efficiencies they are able to derive from expertise and volume developed over years of experience.
There are three main ways an RPO is priced, a fixed fee paid periodically, a transactional fee for each hire or performance based. For example, linked to cost savings or key pre-agreed KPIs.
However, if you contact an RPO provider, they should be able to provide you with an indication based on your answers to some initial questions.
Can you integrate with our ATS?
We've worked with a number of applicant tracking systems over the years, and so we're experienced at optimising and delivering RPO services across a variety of different tools and systems. Part of the expertise we offer is supporting you in the development and management of your recruitment technology to make the sourcing, processing and management of your employees easy.  
I only need seasonal or temporary recruiting assistance, will an RPO work for me?
One of the many benefits of RPO is the flexibility it provides you, as you have no headcount commitments. Also, we've developed a solution, RPO Essentials, which allows businesses of all sizes to enjoy the expertise and benefits of Recruitment Process Outsourcing (RPO) without the typical time or resource requirements, which is suitable for short-term requirements.
What does the typical RPO procurement process look like?
Like any business process outsourcing decision RPO buying processes can take time. Smaller project based RPO options can be much quicker, but large-scale end to end RPO solution procurement processes can take up to 12 months due to the increasing complex nature as organisations seek to take more multi-country deals into consideration.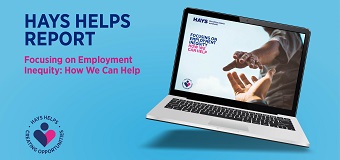 Hays Helps Report - Download your copy
This report 'Focusing on Employment Inequity: How We Can Help' highlights the employability challenges faced by many members of different sectors of society and indicates the areas that can be supported by our Hays Helps actions.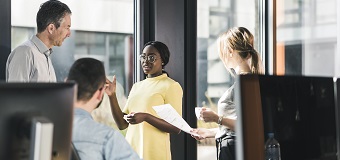 The importance of EVP and the next generation of employees
It is essential companies stand out from the competition when looking to engage new hires. Fail to differentiate yourself and you will not attract the best candidates.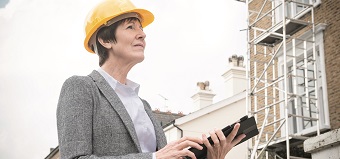 Case study | Manufacturing | RPO


Based on our "Find and Engage" methodology to standardise processes and open channels not previously available.