NAJCZESCIEJ ZADAWANE PYTANIA DOTYCZACE RPO
Masz pytania na temat outsourcingu procesów rekrutacyjnych? Przeczytaj odpowiedzi na najczesciej zadawane pytania:
Czym jest Recruitment Process Outsourcing (RPO)?
Recruitment Process Outsourcing (RPO) to usluga, w której firma przekazuje zewnetrznemu dostawcy realizacje poszczególnych etapów lub calego procesu rekrutacyjnego do pracy stalej. Jest to wsparcie dla wewnetrznego dzialu HR w rekrutacji kandydatów na wszystkie lub okreslone stanowiska. Zazwyczaj uslugi RPO swiadcza konsultanci Hays, którzy w czasie trwania umowy pracuja w siedzibie Klienta, reprezentujac rekrutujaca firme na rynku. Rozwiazanie RPO zazwyczaj obejmuje:
Planowanie zatrudnienia i zbieranie informacji o rynku
Pozyskiwanie potencjalnych kandydatów
Selekcje i ocene kandydatów
Koordynacje rozmów rekrutacyjnych
Zarzadzanie ofertami
Weryfikacje dokumentów aplikacyjnych
Rekrutacje i wdrozenie nowych pracowników
Raportowanie postepów
Zarzadzanie technologiami

Jakie korzysci daje RPO?
Korzysci z outsourcingu procesów rekrutacyjnych to m. in. elastycznosc, redukcja kosztów, optymalizacja procesów, skrócenie czasu poswieconego na rekrutacje oraz obnizenie retencji.
Ile kosztuje rozwiazanie RPO?
Istnieja trzy sposoby rozliczenia uslugi: stala cykliczna oplata, oplata transakcyjna za kazde obsadzone stanowisko lub rozliczenie uzaleznione od wyników pracy (np. uzyskanych oszczednosci lub realizacji ustalonych celów).
Czy mozliwa jest integracja z naszym systemem ATS?
Przez wiele lat pracowalismy z wieloma systemami sledzenia aplikacji, wiec posiadamy doswiadczenie w dostosowaniu naszych uslug RPO do róznorodnych narzedzi i systemów. Wiedza ekspercka, która oferujemy wraz z rozwiazaniami RPO, pozwala nam wspierac firmy w rozwoju i zarzadzaniu ich technologia rekrutacyjna. Naszym celem jest ulatwienie rekrutacji, zarzadzania ludzmi i administracji pracy.
Potrzebuje wsparcia rekrutacyjnego wylacznie na okreslony czas. Czy wdrozenie RPO ma w takim wypadku uzasadnienie?
Jedna z wielu zalet RPO jest elastycznosc. Dodatkowo stworzylismy rozwiazanie RPO Essentials, pozwalajace wszystkim firmom na korzystanie z zalet outsourcingu rekrutacyjnego bez typowo angazowanych zasobów i okreslonych ram czasowych. Stad tez RPO Essentials jest idealnym rozwiazaniem w przypadku tymczasowego zapotrzebowania firmy na wsparcie rekrutacyjne.
Objectives
What are the primary outputs you're looking for from the service? What is the problem you are seeking to resolve?



Geography
How strategically important is the location? Is there sufficient sustained volume of hiring to justify outsourcing? Wil the hiring managers use the service enough?


Types of resources
RPOs can be set up in a way that can support most of your permanent hiring, but sometimes it makes sense to maintain a different delivery model, so its worth considering the different options.
Process
Consider what infrastructure you have in place already and what is the primary driver behind exploring outsourcing.



Delivery model
You must consider the type of role/resource you are recruiting/managing against two criterias; criticality and regularity to help with deciding which delivery model is right for you. You will also want to consider whether you prefer your RPO team onsite or offsite, local, offshore or hybrid.
Technology
This is essential to provide visibility and control of the process which will help scope future decisions. Consider the scope of the project, do you need the same solution globally? Do you want one provider for all to deliver cost and process efficiencies? Who will buy the technology?
Pricing structure
Ensure this is aligned to your most important objective.







How much does an RPO cost?
Unfortunately, there is no easy answer to this question. It depends on the size and scale of the programme and the model used to best meet your objectives. Typically, they'll be able to provide savings compared to your current talent acquisition spend thanks to the efficiencies they are able to derive from expertise and volume developed over years of experience.
There are three main ways an RPO is priced, a fixed fee paid periodically, a transactional fee for each hire or performance based. For example, linked to cost savings or key pre-agreed KPIs.
However, if you contact an RPO provider, they should be able to provide you with an indication based on your answers to some initial questions.
Can you integrate with our ATS?
We've worked with a number of applicant tracking systems over the years, and so we're experienced at optimising and delivering RPO services across a variety of different tools and systems. Part of the expertise we offer is supporting you in the development and management of your recruitment technology to make the sourcing, processing and management of your employees easy.  
I only need seasonal or temporary recruiting assistance, will an RPO work for me?
One of the many benefits of RPO is the flexibility it provides you, as you have no headcount commitments. Also, we've developed a solution, RPO Essentials, which allows businesses of all sizes to enjoy the expertise and benefits of Recruitment Process Outsourcing (RPO) without the typical time or resource requirements, which is suitable for short-term requirements.
What does the typical RPO procurement process look like?
Like any business process outsourcing decision RPO buying processes can take time. Smaller project based RPO options can be much quicker, but large-scale end to end RPO solution procurement processes can take up to 12 months due to the increasing complex nature as organisations seek to take more multi-country deals into consideration.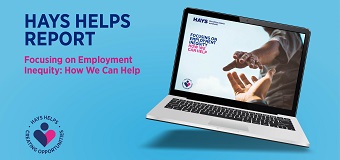 Hays Helps Report - Download your copy
This report 'Focusing on Employment Inequity: How We Can Help' highlights the employability challenges faced by many members of different sectors of society and indicates the areas that can be supported by our Hays Helps actions.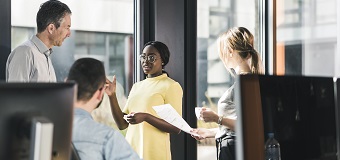 The importance of EVP and the next generation of employees
It is essential companies stand out from the competition when looking to engage new hires. Fail to differentiate yourself and you will not attract the best candidates.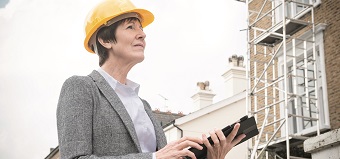 Case study | Manufacturing | RPO


Based on our "Find and Engage" methodology to standardise processes and open channels not previously available.