#YOURHAYSSTORY
At Hays Talent Solutions we are proud to be part of the unique journeys and the continual success of our team. #YourHaysStory looks at the career journeys of some of our employees, sharing with you their steps to success and the accomplishments that have enabled their career progression since working at Hays.

We are Hays.
Find out what guides our people
---
Matthew Dickason Global Managing Director, Hays Talent Solutions shares his #HaysStory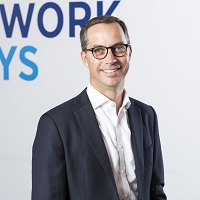 People are at the heart of everything we do. I joined Hays in 2005 and couldn't have hoped to work for a better company. Two kids, three international moves, four jobs… my journey continues as many of my colleague's roles do too.
Having studied organisational psychology and then industrial engineering, the people centric solutions mentality of our business has been a great match for me. We are constantly trialling, learning and building on success, it is what enables us to continue to be the market leading company we are. This ongoing development is with a focus on customer service and enabling lifelong relationships with our clients that is not just about understanding and meeting their current needs. It's about challenging them. Using our insight, intelligence and experience to inform their approach to talent and ensuring we inspire change and help them thrive.
In my time working for Hays Talent Solutions, with our clients we've done many great things. Transforming people's lives in a remote, rural part of China when we helped our client build a new plant and staff it with over 3,000 new employees, changing the supply and engagement structure of over 2,000 workers across America to enable a business change in our client and implementing process and technology changes that saved an organisation millions that ultimately helped keep them in business. Every day I hear new great stories about how my colleagues are supporting our clients and their new employees to achieve more, from enabling diversity hiring, to teams who are implementing scheduling apps that allows a client to instantly fill vacancies.
I am truly proud that what we do every day has lasting impact on the organisations we work with and the people they hire. For me, the need to keep on learning, keep on challenging and keep on sharing is key to our success. Change keeps it interesting.
That's my Hays story, what will you make yours? #YourHaysStory
---
Leanne Knee, Client Manager, for Hays Talent Solutions, shares her #HaysStory with us.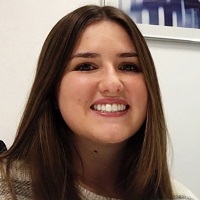 When and where did you first start out at Hays, and what jobs have you had at Hays that led to where you are now?
My Hays Story began in 2011 as an Associate Recruitment Consultant for Accountancy & Finance in South West London. I worked there for two years, and in 2015 I re-joined the business with Hays Talent Solutions as a Recruitment Partner for one of our MSP clients, progressing through the ranks to a Client Manager position earlier this year.
What were your early impressions of Hays Recruitment, did this change once you were on the inside?
Having had no prior recruitment experience, or any office-based experience for that matter, I was apprehensive starting my career with Hays. Grateful for the opportunity for sure, but immediately overcome with imposter syndrome! But I felt supported from Day 1. Not just by my immediate team and management, but by my wider colleagues; something that I have always valued within Hays. I have seen a lot of people come and go throughout my career, and those who succeed are certainly those who support and champion the people around them to achieve their potential.
What do you most admire at Hays and why?
I am constantly awed by the inspirational women of Hays. I've been managed by some exceptional recruitment professionals, and I manage a team of strong, capable women who are resilient in the face of adversity. I've of course learned a lot from the men of Hays too, but it's important to me to be able to see myself in my role-models, and Hays have given me that.
What is the single most important attribute that has been the key to your success?
Building relationships: Looking for opportunities to add value, and taking ownership, but recognising that I can't do everything alone.
How do you achieve balance in your working life? How do you encourage your team to get the right balance between personal and work life?
I have only very recently started taking the impact work/life balance has on my mental health seriously. I live alone, so while working from home it's all too easy to merge the two, and for me it's important to recognise the signs of potential burn-out. I know that the times where I feel like I couldn't possibly step away from my emails is exactly when I should. Early in my Hays career when I was in the office later than usual, I was reminded that we're not saving lives. It's normal to feel pressure, and accountability is a good thing, but I try to remind myself of this whenever I feel overwhelmed.
---
Alex Hort, Manager - Vacancy Management, for Hays Talent Solutions, shares his #HaysStory with us.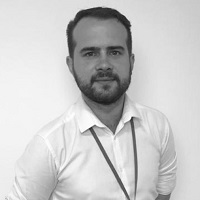 When and where did you first start out at Hays, and what jobs have you had at Hays that led to where you are now?
I joined Hays in 2011 after a brief career and University education in classical / contemporary Dance & Choreography. Leaving university at the height of recession led me into the recruitment industry; however it posed a challenge that I was determined to rise to. I started due to expansion (project Humberstone) as a delivery consultant, I was then the first ever Leicester Vendor Partner (claim to fame) as the job title was created for the project. Fortunately I was given the opportunities to progress to partner and senior before being successful in applying for a team leader position further progressing to Senior team leader and finally promotion to manager in December 2019.
What early challenges did you face and how did you overcome these?
The biggest challenge for me was being so "green", having never worked in an office environment and having very limited knowledge of the recruitment industry was quite intimidating (at the time). For me it was living the inquisitive value that helped me overcome this challenge; do not be afraid to ask questions and network! Don't put pressure on yourself to try and be everything to everyone, find those experts within the organisation, develop the relationships and lean on them for advice and knowledge as well as building and developing yourself.
What is a career highlight for you?
I have a few! But I must say the highlights have been the team awards numerous teams have received, as well as members of the vacancy department managers receiving expert awards. Our successes are built as a team and it's a huge point of pride and recognition to be awarded these at a national level. The key for me is developing individuals and celebrating their successes with all their collective hard work being recognised.
What is the best career advice you've been given?
"Remove the emotion" – What I mean by that is always try to be balanced and not make snap decisions or take actions based on your emotional state, take a step back and digest the issue; breathe and then move forward – we spend a lot of time in the workplace so always keep perspective. That being said be human – listen to people, try to understand situations and show empathy when its needed.
What E,D&I initiatives have you worked on?
I've been lucky to be part of the Hays Pride Network which has come a long way in a short time, recently we had over 100 Ally sign ups to our network as part of Pride 2020 and the release of our first news letter to the UK&I network it's great to work for an organisation where you feel you can be true to yourself and be fully accepted for who you are and what you believe in.
How have you demonstrated living the Hays values?
I like to think I have displayed Inquisitive and Passionate about people above all. I think we are fortunate in Hays Talent Solutions to work with a fun and knowledgeable group – get to know them! I'm lucky that I can pick up the phone to contacts in Sales, Projects, Bids, contracts and many more to be able to get the answers and advice that I and my team need to move forward. Covid has brought us all closer and has really highlighted how much we all know and can learn from one another.
---
Anne Matuszewski, Head of Business Services, Products & Innovation, Germany for Hays Talent Solutions, shares her #HaysStory with us.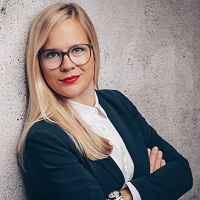 I joined Hays in September 2017 as Senior Team Leader for the Vendor Management team in Hamburg, Germany. Back than the structure of the Center of Excellence was different than it now has become. My manager shaped a vision for 2020 and I was part of that journey to develop the unit but also my own role and responsibilities. Since then I have had the opportunity to step up and be responsible for additional tasks and topics alongside vendor management. Being part of one of our global transformation initiatives in 2017 and leading one of the workstreams as project manager helped me to interact and connect with people around the globe. I am thrilled to see how the results are now reflected in our every day work.
In 2018 I was promoted to Department Manager. Since then I have been responsible for Hays Talent Solutions contract management and vendor management as well as our Management Information Analysts. In 2020 "Products & Innovation" was also moved under my management as I had managed the shaping, structure and creation of the Talent Solutions product portfolio since 2019. A relocation was never required because my manager believes in decentralised work and strong collaboration as well. My team, which now exists of more than 20 professionals, is allocated in 8 cities across Germany and I am very proud that we continue to have a great working atmosphere and supportive environment combined with lots of laughter and fun along the way. I enjoy being part of Hays and appreciate the openness and possibilities for me to shape Hays and the world we work in.
I used to work in the staffing industry for 10 years before I joined Hays. I had recognised Hays to be the leader in staffing but was not aware of how many clients also received workforce solutions. I am proud to be part of an organisation that managed the procurement spend of so many important companies. It had many conversations with my manager as well as my team to understand the reason we've been doing things and to evaluate opportunities that are most likely to change. With great support and guidance, I could adapt to the organisation and culture quite fast. Also worth mentioning is that Hays offers a great deal of training and people development. This is unique in comparison to the staffing companies I worked with before.
My personal highlight of my career with Hays so far has been my team and the way we collaborate and trust each other. We've had some challenges when transforming into the new structure and it makes me proud to see how we have succeeded, and each of them have thrived. Being the driver of initiatives such as the Talent Solutions product portfolio makes me realise that I am in the middle of shaping the future product set up. The best career advice that I have been given and happy to share is: ask for it – people will only know what you need and what you want by speaking up for yourself. The single most important attribute that has been key to my success is a passion for the things I do with integrity.
To achieve balance in your working life is not always an easy thing to accomplish. During my annual leave I store my laptop and phone in a drawer and make sure that all urgent topics are covered by my manager and team. Anything else needs to wait upon my return. Reflecting that I am not being asked to operate on open hearts or prevent economic crisis helps me a lot to take the break and rejuvenate. I tend to lead by example and encourage my team to be mindful with themselves, as well.
Helping organisations thrive – this means a lot to me. Not only for our clients that always comes first but also for my team. To develop each of them individually and see them thrive makes me proud. Continuous improvement is key. I encourage my people to question the way we do things in order to be more efficient and innovative.
---
Simone Gregory, Talent Development Manager, UK and EMEA for Hays Talent Solutions, shares her #HaysStory with us.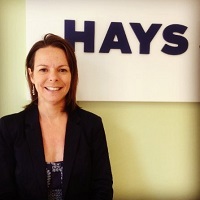 When and where did you first start out at Hays, and what jobs have you had at Hays that led to where you are now?
I moved to Hays from a Telecoms company, where I was Head of Learning and Development. In 1999, I started working for Hays Specialist Recruitment in the Information Technology division. I started as HR Manager, where I led a small team responsible for the recruitment and training of IT recruiters. Whilst in this role, I took on a lot of projects which I really enjoyed.
This led to me moving across in to the role of Business Change Manager when we first launched an internal system in the UK and Ireland. My role was to work between the business and technical teams to facilitate the implementation of the new system. After the rollout was complete, I moved to Hays Talent Solutions. I joined Project Services as a Project Manager, initially implementing 3SS for our existing client base. I then managed new client implementations. In 2015, I was asked to take on a training secondment for 6 months. Five years later, I am still working within Learning and Development, which I absolutely love! I have recently taken responsibility for the UK and EMEA.
Have you experienced a lot of variety in your role? Have you relocated / changed functions / clients?
My time at Hays has been extremely varied. I have learnt a lot and worked with a huge array of different people both within Hays and client stakeholders. As you can see from my career history, I have moved around Hays a fair bit and taken on very different roles both within Hays Talent Solutions and Hays Specialist Recruitment.
How have you demonstrated living the Hays values?
I am genuinely passionate about the people who work for Hays Talent Solutions. We employ some amazing people who work really hard and have true blue Hays blood. I hope this comes across in the Learning and Development initiatives that we provide!
What E,D&I initiatives have you worked on?
I have worked on an E,D&I Training course that we will be rolling out. We are also talking to several clients about providing E,D&I training for their teams. It's great to communicate messages to people about what equality really means and how we can all play our part.
---
Judy Cherry, Director, Client Operations for Hays Talent Solutions, shares her #HaysStory with us.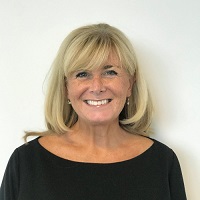 When and where did you first start out at Hays, and what jobs have you had at Hays that led to where you are now?
I joined Hays in 2011 as the Client Manager for a very high profile Investment Bank, my career at Hays has really been in two halves, the early days it was all about Investment Banking and the latter has been a real mix from Facilities Management, one of the big 5 Accountancy firms followed by where I am now in Telecoms.
Did you have any prior recruitment experience?
Oh yes I have spent the majority of my career in recruitment. It was a long, long time ago when I first walked into an agency looking for a job and no not a job in recruitment. I remember when they asked if I fancied being a recruiter and my response" oh no not if I have to interview people for a living". Fast forward to 30 years later, here I am and whilst I no longer interview candidates for jobs, it turns out it was one part of the role I absolutely loved.
Why did you decide that recruitment was for you?
Who wouldn't love being the plate spinner in the circus, no two days are the same and a role where you can genuinely make a difference to a person's life.
What were your early impressions of Hays Recruitment, did this change once you were on the inside?
I think I got a good grasp of who Hays were from the outset and whilst Hays has changed over the years, people have come and gone the bottom line is that yes we have a corporate identity and yes ways of working but more than anything else Hays is an organisation that promotes an entrepreneurial spirit. A company that recognises the value each person can bring to the table and that they have the freedom to develop their business area as they see fit but with the added bonus a support network of real experts.
Have you been part of the mentor programme and how did this support your development?
I have just been invited onto the mentoring program at Hays. I am looking forward to working closely with one other in the Hays business and helping them to progress.
What is the best career advice you've been given?
Ultimately you work for people and not companies. Choose your employer wisely but make sure you find your people, those with the same motivations, aspirations and values. Your leadership team is key to your success, you will thrive if supported by great management. In my journey at Hays I have been really lucky to work for such a great bunch.
How do you achieve balance in your working life?
It can be difficult and never more so now we are working from home. However the things that keep me away from the laptop are friends and family. My friendship groups are really important to me. Making lasting memories are so important and that can be small gatherings to bigger (when we were allowed) house parties. I adore travel and anyone who knows me knows I love to plan the next big thing!
How do you encourage your team to get the right balance between personal and work life?
It has become more tricky as mentioned earlier when work and home are more blended. For my team I certainly don't clock watch or expect them to be at their desks in the old fashioned sense working flat out between their contractual hours, more that they should manage their days to be the most productive when they can and if they need to have more flexibility in their days that fine too. We are in a new way of working and trying to get the job done and support their mental health are equally as important.
How have you demonstrated living the Hays values?
It's easy to get lost in the day to day and forget that you are living these values as they do become second nature. As someone who is genuinely passionate about people and loves to see my team progress for me what's vitally important is that we continue to develop a team around us who also live by the same Hays values. I've eluded to this before but we are an organisation of experts and the way in which I'd like to think I am living the values is through having an inquiring mind. Not one person has all the answers but together we can!
---
Paul Coward, Service Delivery Director, for Hays Talent Solutions, shares his #HaysStory with us.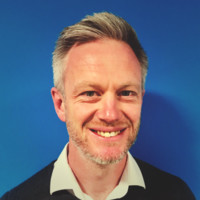 When and where did you first start out at Hays, and what jobs have you had at Hays that led to where you are now?
I joined Hays Talent Solutions (or Hays Resource Management as it was then) back in 2007 to work as a Client Manager onsite at one of our leading Financial Services clients. If I'm honest the attraction of the job was working with one of our Financial Services clients (this was pre financial crash and the bankers are all evil movement!) rather than working for Hays. But thankfully that soon changed. I became part of the Hays family and all thoughts of going 'native' quickly disappeared.
I have enjoyed a challenging and varied career with Talent Solutions since. I went from Client Manager to Change Manager working in the Project Services teams managing implementations of MSP's and RPO's as well as working on internal change programmes. After dabbling in the projects world for a few years I returned to operations as a Director of Client Operations responsible for portfolio of MSP/RPO programmes. My current role is Operations Directions for Hays Talent Solutions UKI with a remit to support across our business whilst maintaining client responsibility for a number clients.
What were your early impressions of Hays/ recruitment, did this change once you were on the inside?
As mentioned I fell into recruitment and actually didn't consciously join Hays! I think recruitment is an industry and likewise Hays Talent Solutions a business where you can be yourself. That's probably a good sign that it is a business/industry that suits my skillset and outlook but fundamentally it's the environment we work in that makes it possible. It's a people business.
What do you think differentiates Hays as an employer?
It's funny, if our clients were like us a lot of our business wouldn't exist! I'm joking but my point is we have a lot of people that have been with us a long time which I think is testament to Hays as an employer. It is an environment where you can develop and grow should you wish. Equally there is not that relentless pressure to do so.
How did Hays help develop your skills?
By entrusting me with opportunities is probably the biggest thing.
What is the best career advice you've been given?
Don't be afraid to speak up and challenge if you have a view.

Be open to 'sideways' moves – these opportunities generally create opportunities to learn and gain knowledge of something new.
---
Shan Nelson-Palmer, Senior Account Manager for Hays Talent Solutions, shares her #HaysStory with us.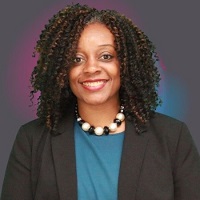 Have you experienced a lot of variety in your role? Have you relocated/changed functions/clients
I have been very fortunate to work with multiple clients in various guises during my time at Hays Talent Solutions. Initially I joined one of our leading clients to lead on the creation of a new strategy for Early Career and then moved to Operational Lead for another one of our clients. I took six months sabbatical leave when I got married in Jamaica which other employers may not have supported. After two years at I gained promotion to Senior Client Manager and became Head of Resourcing, and now I work as Ops Lead for Early Career and Recruitment Administration. I am grateful that Hays Talent Solutions has enabled me to work on strategic reviews, bids and client pitches which has expanded my knowledge and given me opportunity to grow professionally.
What do you think differentiates Hays as an employer?
Having multiple clients in differing sectors has enabled me to have such a variety of work experience over the past 4 years. If I worked in house for an employer within a specific sector, I definitely would not have the opportunity to excel as I've had.
What is the best career advice you've been given?
The best career advice I've been given is to be my true self at work. As a black woman of Afro Caribbean decent my parents unfortunately did not have the opportunities that I now have, as they came to Britain in the 1950's and 60's during the Windrush generation and suffered racism at its worst. So being authentic, staying true to myself and knowing that I am responsible for my career development is very empowering to me.
What E, D & I initiatives have you worked on?
Working within Early Career recruitment for over 15 years I have learnt a lot about E,D&I initiatives, particularly at a grass roots level. I am passionate about people reaching their full potential so ensuring that robust, fair, unbiased recruitment practices are in place is essential. Organisations who recruit early talent have paved the way to achieving diversity through apprenticeships, internships and graduate recruitment. With research demonstrating that more diverse work forces function more efficiently, creatively, and overall more successfully, which is hardly surprising. With a heavy focus on Black Lives Matter, Organisations globally are questioning how they can improve their recruitment processes to ensure E,D&I for reasons varying from comfortable work environments for employees, to statistically better functioning.
Having worked in Construction, Financial Services and Professional Services I have often been the only black woman at management level. Despite decades of work towards achieving gender diversity in the workplace, there is still underrepresentation of women across industries. Only 3% of women are pursuing careers in tech as a first choice, and just 23% of STEM roles are held by women which is contrast to research which shows that girls are consistently outperforming boys in STEM subjects throughout school. However, surveys have suggested that due to lack of role models, and thus self-assurance of ability, women do not pursue careers in these industries.
How have you demonstrated living the Hays values?
Working for an meritocratic employer is equally as important to me as I often reflect on how to be a better colleague and manager. I demonstrate my passion for people by being approachable, always being honest and giving colleagues support with room to grow personally and professionally. Working for a large organisation like Hays can be daunting for new starters, so to provide support is to do the right thing which to me means being insightful, helping to find solutions and giving expert advice. I believe that I am a catalyst for change, so I will always try to illustrate this which mirrors HTS purpose.
---
Susie Prior, Director of Client Operations EMEA for Hays Talent Solutions, shares her #HaysStory with us.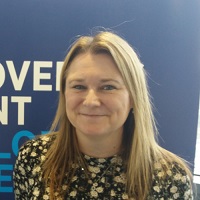 My Hays journey started back in June 1998 when I was invited for interview at the Hays Specialist Recruitment office in Norwich, UK. Having seen a newspaper advert in pre-internet days, I was really attracted by the combination of sales, marketing and customer service aspects to the Recruitment Consultant role. Happily the management team there agreed I had a relevant skillset and that was the start of my Hays career.
Norwich was just the start of my geographical remit, and I soon managed offices across East Anglia, before moving to a project role based in London, and finally onto managing European staffing contracts for some of our largest corporate clients. I feel lucky to have experienced such a wide remit of clients and delivery locations.
As you would imagine over a 22 year period, my roles have changed regularly but always with the support of the organisation. I ended up making career changes which I did not plan to make, and that helped me explore avenues which definitely widened my skillset. Hays invested in me through training courses, internal sponsorship, and in recent years through close working relationships with peers across Europe. This has been the clear stand-out point for me in my career – absolutely everyone in my working life has been supportive, positive and keen to share knowledge and experience. This has had the direct influence on me wanting to do the same for my peers and direct teams which I believe is one of the strengths of the Hays organisation.
It's a long time to have spent with one organisation; as my career has progressed I have benefitted from the trust Hays has put in me to balance out the requirements of my operational roles with my personal development and my work-life balance. In the recent challenging times of a worldwide pandemic, Hays leadership has been a constant pillar of support which I know has helped me support my teams and make appropriate business decisions.
In hindsight going to that first interview back in 1998 was the best career move I could have made! I am very proud of my Hays story and hope that my experience will help others explore the opportunities available to them at Hays.
---
Jennifer Schneider, Solutions Director, Early Careers for Hays Talent Solutions, shares her #HaysStory with us.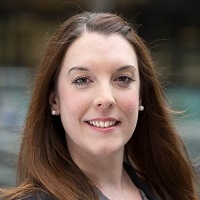 Before joining Hays, I spent most of my career in several in-house HR roles; ranging from Learning and Development, to HR Business Partnering and most recently, running Early Careers - globally for an Investment Bank and for all Business Areas in EMEA. Like a lot of people, I 'fell into' Early Careers, but quickly found a passion for the fast-paced, ever-changing, forward-looking nature of it. It was here where I first became involved with Hays as a client.
At the time, I didn't expect to be working here a few years later! My current role is really varied and no two days are same. Some days I'll be building a solution for a client, the next I'll be recording a webinar on Early Careers trends, or working on content for our Early Careers web pages. I feel really fortunate that I'm in a role which allows me to use my 10+ years of Early Careers experience as a Subject Matter Expert, whilst also challenging me to develop new skills and to work in different ways. To be successful in this role, I need to be innovative, instantly credible with clients, commercially minded and to continuously evolve my Early Careers knowledge.
Having a fantastic Mentor and an MD who encourages me to think outside the box are critical to achieving that. I've been impressed with the support, enthusiasm and energy for the Early Careers Product Line that I've experienced since joining Hays. I've had the privilege of working with people across the globe and in many parts of the business, from Sales to Ops, Project Services, to the ISC - the knowledge, commitment and ambition to deliver a great service has surpassed my expectations. My ultimate goal is to create a best-in-class Early Careers offering for Hays. We're getting there and we've got several big projects in the pipeline – so watch this space!
---
Jason Dunwell Service Delivery Director for Hays Talent Solutions in the UK, shares his #HaysStory with us.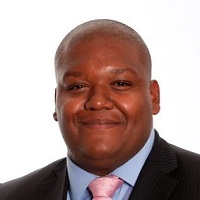 I started my journey in Hays IT London in 2004, running a temporary desk for IT into Public Sector Clients, where I was awarded a series of promotions to Senior Business Manager to run a team across Commerce & Industry and Public Sector.
I moved to Hays Talent Solutions in 2010, where I ran our Public-Sector framework agreements as a client manager. Shortly after in 2011 I was promoted to Client Director where I ran some of our technology clients.
Three years after starting my Hays journey, I took a break, I studied, graduating from Business School with an MBA. I returned to Hays in 2015, running one of our accounts onsite as a Client Director, and then adding two further accounts to the portfolio. I was promoted to Service Delivery Director in 2017 and am responsible for several of our accounts in the UK.
Have you experienced a lot of variety in your role?
Yes, most definitely! From temp to perm, volume, campaigns, diversity, EVP, tech deployments and executive search.
What do you think differentiates Hays as an employer?
The ability to offer diverse careers, in different businesses and sectors.
How did Hays help develop your skills?
By giving me the opportunities to grow as and when I've been ready to push and develop. This has always been with a good level of support.
What is a career highlight for you?
Being an account director at 29 and running one of our biggest accounts; we had thousands of contractors and had permanent campaigns running – great times! Followed by graduating from my MBA with a first. Not sure which was better…
---
Devorie Klingels Programme and Project Manager for Hays Talent Solutions, shares with us her #HaysStory.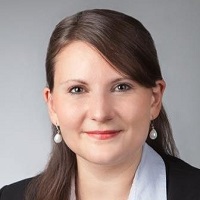 I joined Hays in 2009 in Mannheim, Germany in our Sales Unit, which is responsible for the recruitment of freelancers. It was during this time that I first worked together with Hays Talent Solutions and was asked to participate in the implementation of a Managed Service Program (MSP) for one of our large telecommunications customers.
After these diverse experiences on both the candidate and client side, I decided with a heavy heart to leave the great team in Mannheim and Hays for a short period. I caught up on my master's in project management and gained some experience in other companies.
I then found my way back to Hays, this time directly in the project services team for Hays Talent Solutions. As an Implementation Manager I was back in contact with customers, but now I was responsible for the implementation of MSPs.
Thanks to the trust of my managers and the project teams, we introduced new MSP models under my leadership and piloted cooperation with other technical partners in Germany. After these versatile and exciting three years Hays offered me the opportunity not only to support our customers in their further development, but also to shape our own company directly.
I took the opportunity to be project manager for one of our Chief Commercial Officers for two years and thus became part of our own transformation in terms of "digitization" and "automation".
During these two years my sponsorship already consisted of national and international representatives. Therefore, I was enthusiastic about the opportunity to expand this internationality in my current position and to promote both the German group and the international cooperation within the framework of a global Sourcing Centre co-ordination program.
In this current position, I am again part of Hays Talent Solutions, where I have already been able to gather so much experience and help to help move change. On the one hand, as operational project manager I am responsible for the further development of our German Sourcing Centre. On the other hand, in my global program function I am responsible to coordinate and manage improvement processes in all international Sourcing Centers - we have eight across four continents!
What do you think differentiates Hays as an employer?
As you can see from the various positions that I have already held, Hays offers a variety of ways to involve and develop yourself and offers a supportive network. This is promoted by the culture of trust that gives you free space to mature. Additional to that, new tasks are transferred with confidence - even if you were not previously responsible for such a similar task. I was always given the feeling to be exactly the right person for the upcoming challenge and to be trusted. Thanks to my inspiring and motivating line managers as well as all the different project teams I always had fun working with.
What is a career highlight for you?
An evolving highlight is that through my several role changes, my actions field from having "direct influence on our external partnerships" to "working more in the background". And this brings me into an impressive position to have influence on our overall social contribution in the changing world of work, more than in the 1: 1 relationship in the past. That's really a highlight from my point of view.
---
Christopher Groß Programme Manager in Germany for Hays Talent Solutions, shares with us his #HaysStory.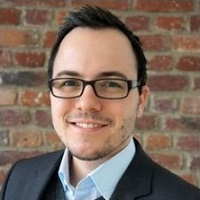 My Hays journey started in 2017, when I joined Hays Talent Solutions in the cologne office in Germany. Hays Talent Solutions offered me the opportunity to switch my perspective from my former role as a category manager in the procurement department of one of the largest European telco companies to sales, and experience a whole new world.
Being part of a service company was a new game for me but was an amazing opportunity to develop a whole new set of skills. As programme manager my main targets are the strategic development of our MSP programs as well as ensuring a best in class service by our operational teams. I have been able to implement new customer programmes and develop existing MSP services in different industry sectors and for different customer sizes.
What do you think differentiates Hays as an employer?
I am truly impressed by the openness and helpfulness of all colleagues through all levels up to the board of directors. I have felt like part of the team from day one and have been welcomed by everyone. Hays offers an environment and culture which enables its employees to develop further and use their potential.
Have you ever been involved in any Hays initiatives, schemes or programmes in your time here?
Among others I was part of our global initiative to standardize and develop our global operational services. It was great to work together with colleagues from all over the world and share our experiences from different customers and markets.
Want to work for us? Find the role for you