#YOURHAYSSTORY
At Hays Talent Solutions we are proud to be part of the unique journeys and the continual success of our team. #YourHaysStory looks at the career journeys of some of our employees, sharing with you their steps to success and the accomplishments that have enabled their career progression since working at Hays.

We are Hays.
Find out what guides our people
---
Matthew Dickason, Global Managing Director, Hays Talent Solutions shares his #HaysStory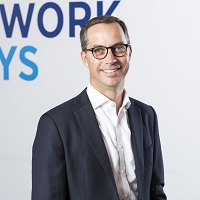 People are at the heart of everything we do. I joined Hays in 2005 and couldn't have hoped to work for a better company. Two kids, three international moves, four jobs… my journey continues as many of my colleague's roles do too.
Having studied organisational psychology and then industrial engineering, the people centric solutions mentality of our business has been a great match for me. We are constantly trialling, learning and building on success, it is what enables us to continue to be the market leading company we are. This ongoing development is with a focus on customer service and enabling lifelong relationships with our clients that is not just about understanding and meeting their current needs. It's about challenging them. Using our insight, intelligence and experience to inform their approach to talent and ensuring we inspire change and help them thrive.
In my time working for Hays Talent Solutions, with our clients we've done many great things. Transforming people's lives in a remote, rural part of China when we helped our client build a new plant and staff it with over 3,000 new employees, changing the supply and engagement structure of over 2,000 workers across America to enable a business change in our client and implementing process and technology changes that saved an organisation millions that ultimately helped keep them in business. Every day I hear new great stories about how my colleagues are supporting our clients and their new employees to achieve more, from enabling diversity hiring, to teams who are implementing scheduling apps that allows a client to instantly fill vacancies.
I am truly proud that what we do every day has lasting impact on the organisations we work with and the people they hire. For me, the need to keep on learning, keep on challenging and keep on sharing is key to our success. Change keeps it interesting.
That's my Hays story, what will you make yours? #YourHaysStory.
Take a look at a selection of our #HaysStory by role from around the globe below.
Want to work for us? Find the role for you