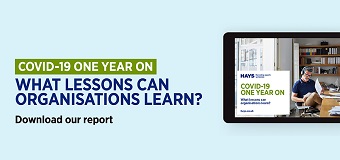 Discover lockdown learns
Our survey findings of 4,200 UK respondents explores views on how organisations responded to the COVID-19 crisis, and advice to build back better in 2021.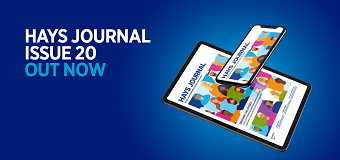 Hays Journal Issue 20 out now
Exploring case studies, insights, news and views from companies all over the world, get your copy of the latest Hays Journal.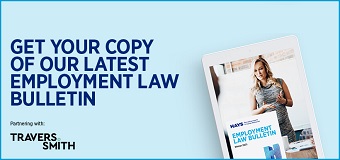 UK Employment Law Bulletin Winter 2021
We've partnered with employment law specialists
Travers Smith LLP
to bring you our latest UK Employment Law Bulletin. Discover more about key employment law issues for 2021,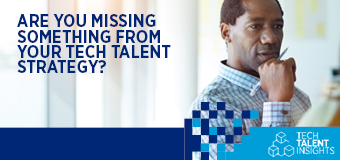 Spot out the right digital talent
This latest report provides you with the right data and trends to enable you refine the strategy to find, attract and retain the best tech talent across the most relevant locations in Europe.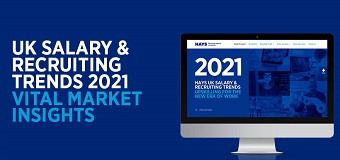 UK Salary & Recruiting Trends 2021
100% online for the first time, this year's Hays UK Salary & Recruiting Trends insights explore the incredible impact the events of 2020 have had on employers and professionals' plans for the year ahead.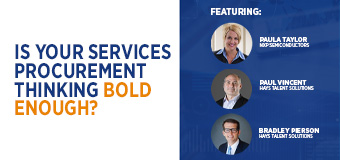 Webinar: Is your Services Procurement thinking bold enough?
In this webinar, NXP Semiconductors and Hays Talent Solutions discuss how they have co-created one of the most ambitious SOW management programs in the industry.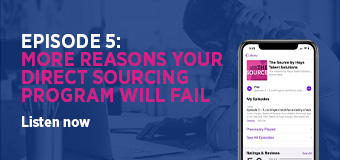 Episode 5: More reasons your Direct Sourcing program will fail
Join us and special guest, Mya Systems, to learn why Direct Sourcing programs fail, the common misconceptions companies have surrounding it, successful automation strategies and what you should be investing in for the future.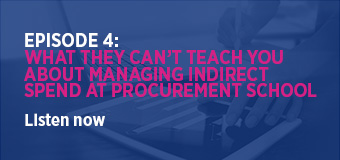 Episode 4: What they can't teach you about managing indirect spend at procurement school
In this episode, we're talking with four seasoned professionals about managing indirect spend and procurement lessons that can't be taught in the classroom.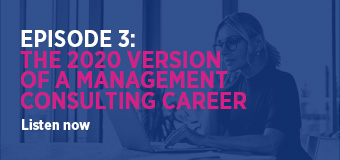 Episode 3: The 2020 version of a management consulting career
Consultancy clients have become more knowledgeable and specific about their expectations, procurement professionals are putting pressure on fees and through a resourcing lens, the dividing line between a "contractor" and a "consultant" is so thin it is almost transparent.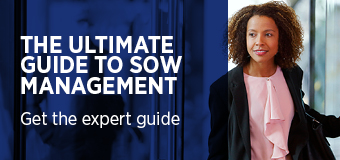 The ultimate guide to SOW management
Discover how to create a services procurement strategy to help your organisation driver better outcomes, increase value from spend and maximise competitiveness.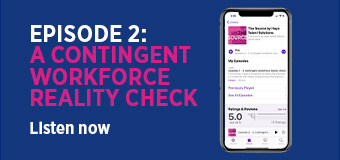 Episode 2: A contingent workforce reality check
Chris Dwyer, Head of Research at Ardent Partners join us to discuss their latest annual survey, the stand out changes in the marketplace during the past 2-3 years and where he sees it going in the next 5 years.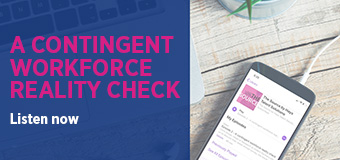 Episode 1: Are your suppliers prepared to succeed in uncertain times?
Special guest David Swift, Global Head of Services Procurement for Novartis joins us to discuss empowering staffing suppliers and why it's necessary in order to deliver value in your workforce.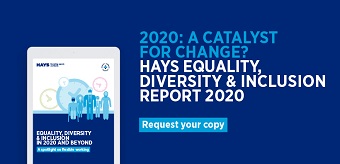 Ireland Equality, Diversity & Inclusion Report 2020
We discover how flexible working can help facilitate equality in the workplace, and the ways in which employers and employees alike believe it has impacted their diversity and inclusion journeys this year.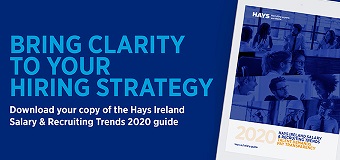 Ireland Salary Guide 2020
This report provides you and your organisation the ability to benchmark pays against salaries which are split by profession and region. Also discover recruiting trends across 13 different specialist and technical areas.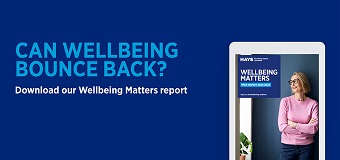 Ireland What Workers Want 2020
Over 1,500 professionals from across Ireland were surveyed between April and May 2020, examining the impact of the COVID-19 pandemic on wellbeing, and how employers are taking steps to support their workforce.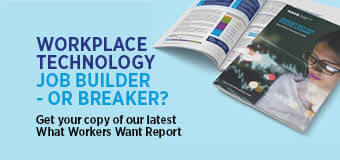 Ireland What Workers Want 2019
Download our report today to discover how automation projects are likely to change the world of work as we know it, impacting tasks and helping people deliver greater human value.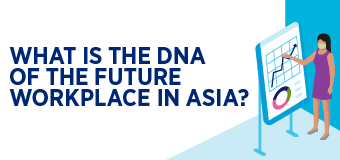 DNA of the Future Workplace in Asia
How has the pandemic outbreak shaped professionals' views of the future workplace?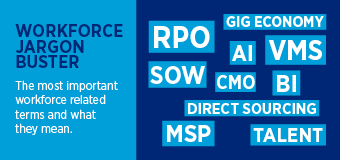 Workforce Jargon Buster
The world of work is full of acronyms and jargon. We've pulled together the most important and useful terms and explained what they mean.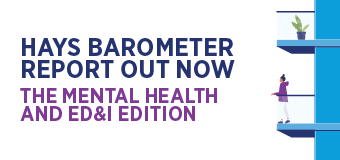 Hays Barometer Report
In our new Hays Barometer Report, we present a snapshot of attitudes towards E,D&I and the steps organisations are taking to make improvements to support workplace mental health.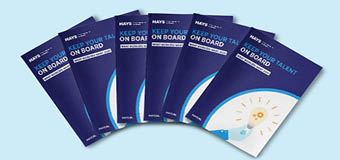 What workers want 2020 in The Netherlands
The new era of work brings changes to our employees' expectations. Download the latest What Workers Want 2020 report for The Netherlands to find out how HR can adapt their policies to retain and attract the talent they need.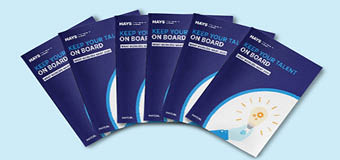 What workers want 2020 in Belgium
The recent global events changed the world of work. But do you know what workers want this year? Download our report to improve the way you attract and retain talent in Belgium.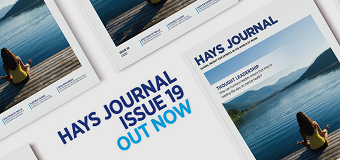 Hays Journal 19
Download our latest Hays Journal which provides global insight and news for HR, recruitment professionals and hiring managers on the ever-changing world of work.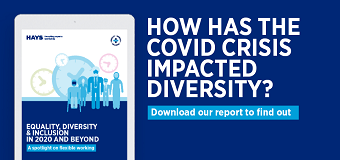 UK Equality, Diversity & Inclusion report 2020
We discover how flexible working can help facilitate equality in the workplace, and the ways in which employers and employees alike believe it has impacted their diversity and inclusion journeys this year.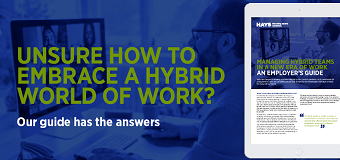 Successfully manage your hybrid workforce
Our guide provides support for leaders to help manage a workforce that combines remote, semi-remote and entirely office-based workers.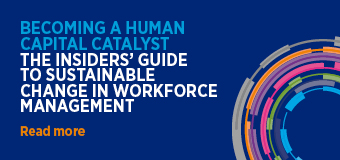 Becoming a human capital catalyst
Based on 61 European business cases rolling out an MSP. Our latest report includes the research results and their interpretation and expert advice on how organisations can manage complexity, prepare for change and handle relationships.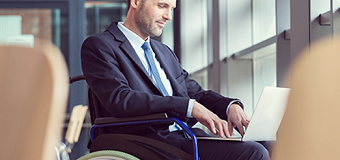 Disability awareness in recruitment guide
The Hays Guide to Disability in the Recruitment Process, offers you useful information about improving all aspects of the recruitment cycle.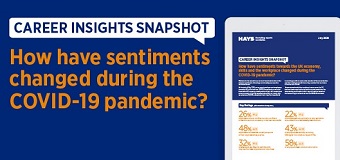 UK Career Insights Snapshot
Discover how sentiments towards the UK economy, skills and the workplace have changed during the pandemic in our latest market snapshot, based on the findings from over 13,000 professionals.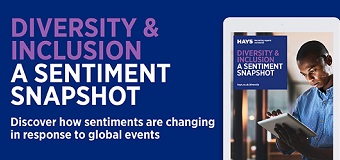 UK Diversity & Inclusion Snapshot 2020
Discover how attitudes towards equality, diversity and inclusion have changed in recent months, and whether organisations are acting on these evolving sentiments.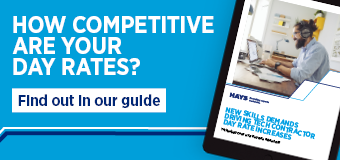 UK Contractor Day Rate Guide 2020
Download our guide for up-to-date day rate data for roles across IT, digital technology and finance technology split by profession, level and UK region.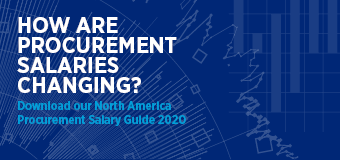 North American CIPS Procurement Salary Guide 2020
An independent global survey of professionals to deliver in depth statistical analysis and expert insights to support you and your team.
Showing 1 to 30 of 104 entries.